Utah State Facts and Information
Utah State Facts.

State Guides
Utah

State Capital
Salt Lake City


Largest City
Salt Lake City
Utah Public Records
Background, Birth, Death, Marriage, Divorce, Criminal, Court




Abbreviation:

UT



Counties:
Counties in Utah

Towns & Cities :

Towns and Cities in Utah

Constitution:
45th State
Statehood: January 4, 1896
NickName:
The Beehive State
State Flower:
sego lily
State Tree:
Blue Spruce
State Bird:
California Gull
State Song:
"Utah We Love Thee"
Land Area:
82,076 sq.mi.; 11th
Highest Point:
Kings Peak; 13,528 feet
Lowest Point:
Beaverdam Creek; 2000 feet
Border States:
Idaho (N), Wyoming (NE), Colorado (E), New Mexico (SE), Arizona (S), Nevada (W)




more information
Utah State Guides and Directories
.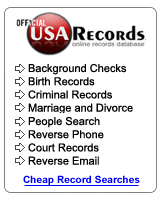 Blue Pages






Government Links


More Gov Links
Blue Pages: Agencies, Associations, Boards, Bureaus, Business and Economy, Centers, Commissions, Councils, Departments, Education (+Higher Edu; Colleges and Universities), Employment & Labor, Federal, Foundations, Government, History, Law, Legal, Justice, Legislative, Libraries, Offices, Organizations, Services,
USA Gov Links