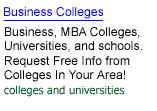 Concerned about Identity Theft?
Identity Theft is on the Rise


LifeLock provides a proactive identity theft service, specializing in the prevention of identity theft rather than the reporting of it. LifeLock was founded in 2005 and is already considered the industry leader.

LifeLock is the only Identity Theft Prevention Solution backed by a one-million dollar guarantee!